Writing about female protagonists with medical conditions while presenting them as both strong and sensible yet simultaneously vulnerable and exposed takes some skill to portray, and Talia Hibbert manages to achieve all that and more with Get A Life, Chloe Brown.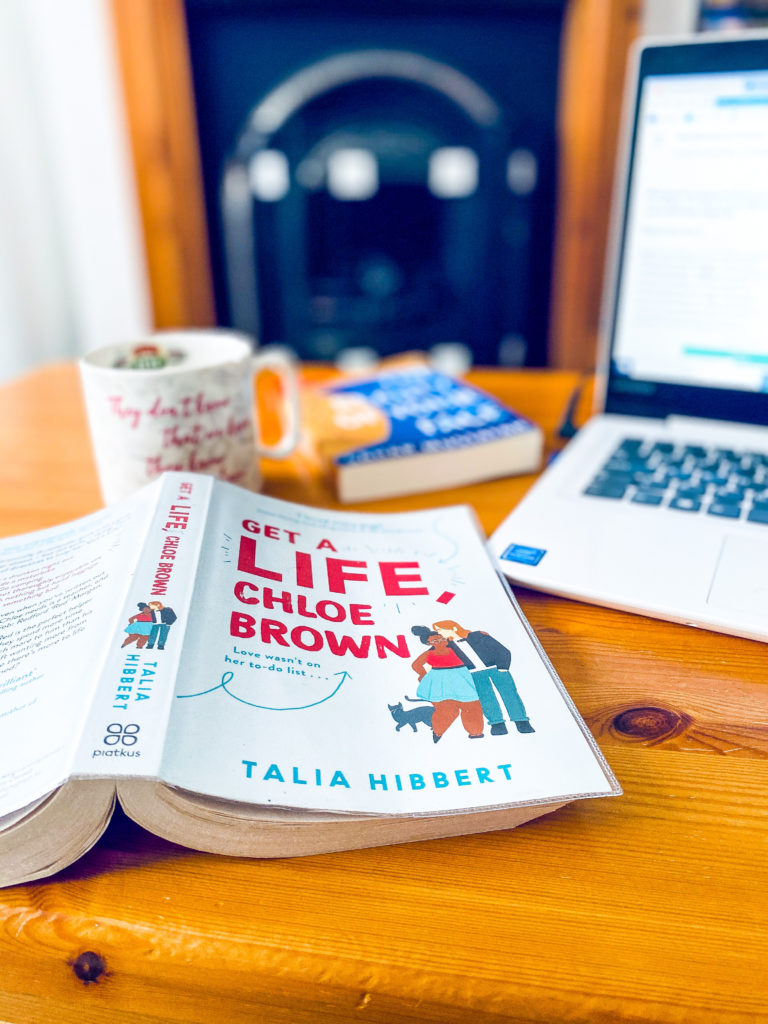 The first in a series of romance novels about the Brown sisters, Get A Life, Chloe Brown introduces us to IT geek, Chloe, sufferer of fibromyalgia who has consequently stopped taking any chances in her life and is now determined to get it back on track with a list of things she wants to do, including travelling the world. She crosses paths with her apartment manager and handyman, Redford also known as Red, and enlists his help to tick off her wish list. Between banter and a bit of steamy business, the pair find themselves caught between their poor, past experiences and wanting to fall for each other.
My Thoughts
Initially a little slow to start, I found Get A Life, Chloe Brown a positively delightful romance addressing medical conditions and class differences that will resonate with many of us. In particular, what I truly enjoyed about the book was that race isn't a negative or main feature of the story and there is positive Black female representation in the moulds of Chloe and her sisters being from a well-off family with all the opportunities in the world at their feet. Of course, race does play a part in the book but it speaks to the visibility and struggle of being a Black woman in spite of being wealthy instead of portraying that money erases racism, when it quite clearly doesn't.
What is particularly striking is the positive depiction of a woman who is a long-term sufferer of fibromyalgia determined to get her life back on track and try out new things. The wonderful outcome of this quest is that not only does she find love and romance, but also a new burst of confidence in herself that she had lost a little bit before Red came along. I initially found the characters dull to read, but their development and honesty with each other leads to a satisfying character progress that's quite a treat to read.
Get A Life, Chloe Brown is surprisingly saucy yet simultaneously wholesome and sweet. Talia Hibbert skilfully addresses race, class and medical conditions all the while drawing you in with witty banter between the protagonists. Feel-good and light, you'll be smiling to yourself as you turn the last page to the end.
I borrowed my copy of 'Get A Life, Chloe Brown' from my local library.
Publisher: Little, Brown Book Group
ISBN: 9780349425214
Number of pages: 384