With the genre of romance largely being influenced by women's writing, it's interesting to see the male perspective find its feet in this area especially since it has unfortunately been considered a no-go area for male writers. There has been a gradual upturn, however, and male-centric romance novels come in varied forms.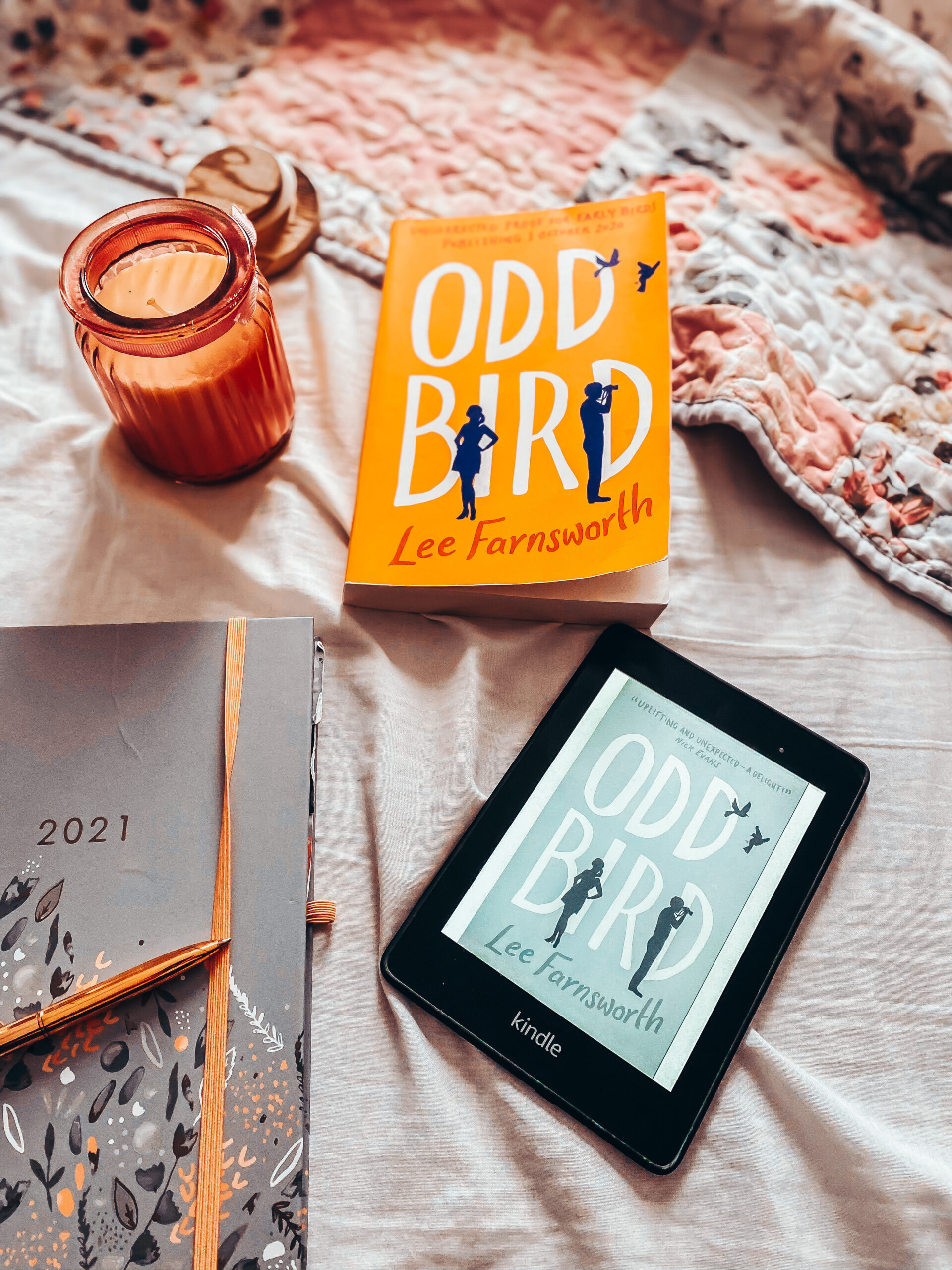 Odd Bird is an example of uniqueness in the romance category where the male protagonist fails to see who is the right woman for him, all the while being immersed in academia. Simon Selwood, academic expert on the mating behaviour of birds, attempts to apply his area of study to human behaviour in order to form that lasting pair-bond he has been yearning for so long. With the help of wingman and best friend Phil, Simon sets his sights on Kim who at first doesn't seem interested in him at all, but it appears he may be able to put his knowledge of birds to use here and win her over.
My Thoughts
Odd Bird could easily be misconstrued as the 'geeky guy wins over the fabulously attractive woman' but there's more to the story as Simon's personality shines through on the page with his quick-witted banter with Phil while he tries to implement ornithological mating strategy in his interactions with Kim.
He loves what he does and is a naturally gifted and talented academic working at Empirical University (clearly Imperial given its South Kensington location) but fails to make romance work due to his awkwardness. Kim seems to press all the right buttons for him but I was suspicious as to how easily things worked out for Simon so soon in the timeline of the book. The clues in the story are subtle, maybe too subtle for my liking, and seemed to fade into the details of his academic work. In fact, some parts of the book felt a tad heavy on ornithology which blurred the more important interactions from being seen for what they were.
Flowing well with Simon and Phil being likeable characters, Lee Farnsworth has written an original romance with a twist that'll have you chuckling away while at the same time screaming at Simon for not seeing the obvious and taking you on an enjoyable rollercoaster ride that'll have you holding your breath till the very end.
I was kindly gifted a copy of Odd Bird by Farrago Books. The book will be released on 15th October. You can pre-order a copy here.
Publisher: Prelude Books
ISBN: 9781788423113
Number of pages: 320