I'm someone who rarely reads thrillers, preferring to opt for contemporary or historical fiction as well as romance with substance. Thrillers are rarely a genre I'll be jumping at. But The Hidden Hours proved to be a little different. In fact, I didn't feel like I was reading a thriller at all.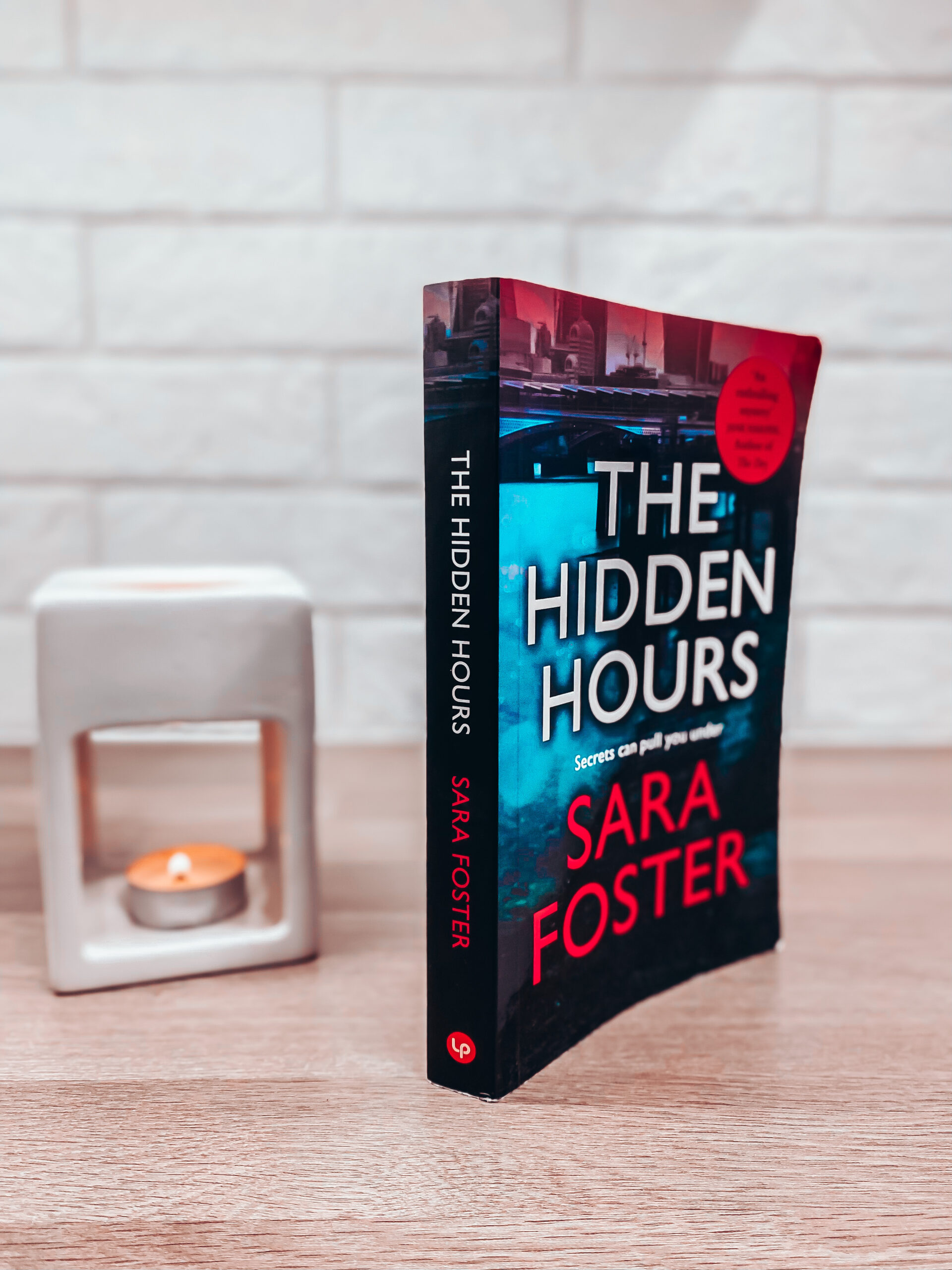 When the death of Arabella Lane takes over the life of 21 year old Eleanor, who has come to London from Australia on what seems to be a visit for a change of scenery, she finds herself in a race against time. After the office Christmas party, CCTV caught Eleanor with Arabella mere moments before she plunged to her death in the Thames. Eleanor has no recollection of that night leading her to doubt not just the people she thought she could trust, but also her own memory. Carrying the burden of her past trauma, Eleanor is caught between finding the truth behind Arabella's death and facing the demons she's been repressing all these years.

I Thought…

I utterly loved The Hidden Hours. It had me captivated from the beginning and the suspense that was built up around Arabella's death is very well done. Sara Foster has written the book to perfection with the perfect crime, but also a perfect protagonist – young, impressionable Eleanor dealing with formidable characters everywhere she turns away from the comfort and security of her mother made me view her as a stronger character than she was initially depicted. There is enough backstory for all the characters to give the story some serious credibility without getting too bogged down in all their histories. But I was more captivated by Eleanor's backstory and her reasons for leaving Australia to come to London. The chapters of the book initially focus on the murder investigation before alternating between the current story and Eleanor's childhood with her family before it all comes together at the climax. Although this is meant to be a thriller, it was written so well that it could have been contemporary fiction within a thriller due to Eleanor's family narrative. Thankfully, the balanced writing prevents it from overshadowing the thriller aspect of the book while still keeping the mystery of Eleanor's past in the reader's mind. I don't think one narrative was competing for the other, but that Foster writes skilfully to keep readers glued to the pages. 

The Hidden Hours is gripping and will keep you riveted yet contains enough family drama and mystery that you'll be left spellbound by the brilliance of Sara Foster's ability to weave two enthralling stories into 330 pages.
I was kindly gifted a copy of The Hidden Hours by Legend Press. You can purchase a copy from Waterstones here.
Publisher: Legend Press Ltd
ISBN: 9781789559750
Number of pages: 330